The Stratford Churches Go Carolling
Come and join the Stratford Churches as we sing joyful Christmas Carols around Stratford

Date and Time: 21st December 6:00pm
meet at Central Baptist Church
Afterwards there will be refreshments
and hot drinks
"For unto us a child is born; unto us a son is given... and his name shall be called Wonderful Counsellor, Mighty God, Everlasting Father, Prince of Peace." Isaiah 9:6

Contact: 07983 708 639

St. James Church
Церковь Святого Иакова
An Anglican Church in the Diocese of Chelmsford
Англиканская церковь в епархии Челмсфорд
Celebrate Christmas!
Празднуем Рождество
A service in Russian and English
Служба и на русском и на английском
Sing carols in Russian and in English!
Поем рождественские песни и на русском и на английском
Prayers, Bible readings and sermon in both languages
Молитвы, чтение Библии и проповедь на обоих языках.
All are welcome to join us
Приглашаем всех
Sunday 11th December 2011
11 декабря (Воскресенье) 2011 г
6:30pm
Адрес церкви: 98 St James Road Stratford, London E15 1RN
Parking is free in surrounding streets at the moment. Nearest stations are Maryland and Forest Gate on the Shenfield line from Stratford (OK for your oyster). We are 20mins walk from Stratford Station.
Bus 308 goes along Forest Lane. Buses 69 and 257 go up Leytonstone Road: stop at the Chobham Road stop, walk along Gurney into Buckingham Road. St James Road is on your right and the church is soon after you turn in.

Можно парковать машину бесплатно на улице. Вокзалы: Maryland и Forest Gate на линии Shenfield - Stratford (Оyster можно). От станции Stratford – 20 минут ходьбы.
Автобус 308 идет по Forest Lane. Автобусы 69 и 257 идут по Leytonstone Road: Выходите на остановке Chobham Road stop и идите по Gurney Road до Buckingham Road. St James Road находится на правой и церкви не далеко вдоль нее.
Olympic Park Prayer Walk on Saturday 3rd December
Please aim to meet at the View-tube on the Greenway by
10:30am
. The View-tube is the yellowy green building at the Pudding Mill Lane end of the Greenway (a cycling/pedestrian path). It has toilets and a Café downstairs, and a small classroom and viewing area upstairs. We will share information and pray at points along the Greenway led by Rev Nigel Anstey.
The View-tube can be reached from Pudding Mill Lane DLR station, from where it is signposted. You may like to begin your walk from one of the other options and pray as you come.
The Greenway can be reached from:
Stratford High Road, Marshgate Lane and Pudding Mill Lane. There is a lot of re-development around here at the moment and parking is doubtful but the Westfield Centre Car Park B is accessed off the High Road at Warton Road;


the River Lee Navigation towpath as far as the signposted path to the Greenway just beyond Old Ford Lock. The towpath affords a very good view of that side of the Olympic Park. It can be accessed from:

the bridge on Eastway just before Lee Conservancy Rd (parking at weekends) or by walking along the Lee Conservancy Rd from the Kingsmead Estate W15 bus-stop on Homerton Rd;
the White Post Lane bridge, from Hackney Wick Station; or
Old Ford Lock at the end of Dace Rd. (there is parking in the network of streets around Dace Rd).
For more information please contact
Daphne Titheridge
Why not start your Christmas season by coming along
and joining us for an evening of Music,
Carols, Laughter and Praise
Christmas Concert

Paul Poulton Project
Vivienne Neville

Saturday 10th December 2011 @ 8:00pm


Highway Church, 88a Romford Road E15 4EH
020 8534 4019
www.highwaychurch.org.uk
(doors will open from 7.30 pm)
Mince Pies & Refreshments will be served during the interval.
Tickets £5 per person
Please purchase your tickets from Highway Church office on 020 8534 4019
or email
Anne [at] highway church . org . UK
We can only currently accept cash and cheques for your tickets.
Cheques to be payable to Highway Church
THE ULTIMATE GOLD FESTIVAL took a step forward on Thursday 17th November when Stratford Church Leaders and partners met for a planning session.

Mission Team leader Roger Murphy from Through Faith Missions, together with representatives from Open Air Campaigners, Share Jesus International and YWAM Megacities are all committed to a major programme of special events for the Olympic Games period, together with a slightly smaller programme for the Paralympic Games. More than Gold are keen to bring Christian singers, dancers, and other artists from all over the world to join in the festival.

TIMETABLE

3rd to 4th February 2012 Training for the local team. Opportunities to get training and hands-on experience of Prayer Ministry, Pub work, street evangelism, prophetic evangelism, work with marginalised groups, puppet ministry, balloon modelling and a special session for musicians on leading worship in the open air. Stratford Leaders are aiming for 200 people at this event

5th February 2012 Launch Service at Highway Church 7pm, with Roger Murphy, TFM Team members and Partners.

29th April 2012 Prayer Launch with a Prayer Relay around all the Stratford Churches and the Launch of a Prayer Diary


WATCH THIS SPACE for more details and a chance to sign-up for the training weekend

PLEASE PRAY FOR THE FUNDING APPLICATION FOR A MISSION OPPORTUNITIES FUND GRANT FROM CHELMSFORD DIOCESE - this will be decided in January, so pray now.


Ultimate
Dream
Thursday 7th - Sunday 10th July
The Stratford Churches'
Ultimate Dream
will be a "dress rehearsal" for the planned
Olympic Outreach for 2012!
The centre of our activities will be in and around St John's Churchyard where you will find, at various times, hospitality, worship, opportunities to receive prayer and open air presentations.
Highlights Include.........
Open Air World Praise - Thursday 8pm
Ultimate Dream Talent Showcase on Saturday 9th July
at 12:00 midday.
Follow-up Team Training - Saturday 9th July at 10:00am
(in St John's Church)
Throughout the afternoon and into the evening of Thursday through to Saturday the 'Through Faith Mission' team and local church volunteers will be seeking to demonstrate and communicate the Ultimate message.
Enquiries - St Johns 020 8503 1913 or Highway 020 8534 4019
"Ultimate Dream"
Talent Showcase

Saturday 9th July 2011
from 12 noon at St. John's, Stratford E15 1NG

We're looking for acts to perform in St. John's Churchyard to visitors to Stratford during the Olympic Games in 2012. We're having a preliminary Talent Show to showcase the talent in Newham's Churches with a view to organising the acts that will perform in 2012.

Like Britain's Got Talent, we're open to any acts whether music (solos, groups, choirs), dance, spoken word or anything else suitable for open-air performance in a Christian environment. Each Act should be no longer than 7 minutes on this occasion.

Closing date for entries is Monday 4th July 2011.
15 Days Of Prayer For
The
Ultimate Dream
Festival
This is a rehearsal for the "Big One" in 2012
Please pray that we will learn the important lessons before next year.
DAY 1 - 26th June
- Only 11days before the festival begins!!
Please give thanks for God's leading and inspiration for this festival
Please pray for the TFM Team as they prepare for the Festival
DAY 2 - 27th June
Please pray for Roger Murphy and Peter Adams, the TFM team leaders
DAY 3 - 28th June
Please pray for the accommodation arrangements for the TFM team
DAY 4 - 29th June
Please pray for the Festival finances
DAY 5 - 30th June
Please pray for all the Stratford Leaders, and all who will organise events
DAY 6 - 1st July
Please pray for all the trained Team members from local churches
DAY 7 - 2nd July
Please pray for Open Air Campaigners, working with us on this festival
DAY 8 - 3rd July
- Only 4 days before the festival begins!!
Please pray for the weather - much of the festival will be outside
DAY 9 - 4th July
Please pray for the www.stratfordchurches.co.uk Website
DAY 10 - 5th July
Please pray for Colin Cross, and for the Ultimate Dream pub visits
DAY 11 - 6th July
Please pray for all the travel and catering arrangements
DAY 12 - 7th July
- Festival starts today
Please pray for the work in St John's Churchyard, for the open air World Praise at 8pm, and for the pub work over the next 3 nights
DAY 13 - 8th July
Please pray for the work in the Churchyard, and for the Leaders meeting
DAY 14 - 9th July
Please pray for the talent show in the Churchyard 12-4pm today
DAY 15 - 10th July
- Festival ends today
Please pray for the services today, and for all who will speak at them
Please pray for all who have made commitments of faith over the past days
Olympic Park
Prayer Walk
Saturday 25th June 2011 10:00am - 12:00 midday
Meeting on the towpath at the point where Eastway crosses the River Lee Navigation.
There is parking in the nearby Lee Conservancy Road E9 5HW. Alternatively the W15 bus stop at the Kingsmead Estate in Homerton Road is only 10 minutes' walk along the Lee Conservancy Road to the same point on the Eastway bridge or you can reach the starting point from Hackney Wick Station [London Overground].
We aim to follow the towpath until it joins the Greenway which will lead us to the View Tube (the viewing platform for the Olympic site close to Pudding Mill DLR station) E15 2PH. The whole route is approximately 1.5 miles and we expect the prayer walk to take between one and a half to two hours, with stops for prayer at key points.
No need to book - just turn up!
Be inSpired!
A Service of Celebration and Prayer
to mark the inauguration of the
Chaplaincy Teams for Westfield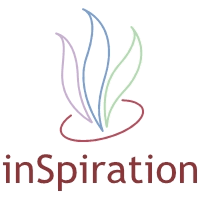 Tuesday 21st June 2011
St Matthew's Dyson Road
E15 4JX
at 7:30pm

If you are interested in being a volunteer, or in praying for this exciting new venture, or if you simply want to find out more, why not join us.


Wednesday 15th June, 8:00pm
The Café, St Johns Church, Broadway, Stratford E15 1NG
Pete Saunders will speak about the work of NAPAC
(the National Association for People Abused in Childhood).
NAPAC is the only national charity dedicated to supporting adult survivors of childhood abuse. Everyone is invited.
Pentecost Prayer, Praise & Picnic
Sunday 12th June
St Johns Churchyard, Broadway, Stratford E15 1NG
Picnic from 2:00pm
(please bring your own food and drink)
Service will start around 3:30pm through to 4:30pm
If it is raining on the day, we will meet at
Highway Church, 88a Romford Road, Stratford E15 4EH
'Join Christians in Stratford as we picnic and pray for the borough, our town, the nation and the world'
ROC ON A ROLL IN NEWHAM WEST
On Wednesday 18th May Woodgrange Baptist Church was full to overflowing for the first ever ROC conversation in London. The meeting was for the Newham West Police Quadrant, covering Stratford, West Ham and Forest Gate
Redeeming Our Communities is a nationwide movement aiming to encourage communities, Local Authorities and the Police to co-operate to reduce crime and disorder. This is done by holding conversations to improve trust and confidence. Conversations are Christian-led, but open to all, and the Forest Gate meeting was attended by representatives of other faiths from Faithful Friends.
Almost everyone who attended the meeting found it helpful. There was a good attendance from the local Police.
Stratford Safer Neighbourhoods Sgt Charlie Pooley said:
"I attended the ROC event on Wednesday 18 May in Newham and found it extremely beneficial to us as a Police Safer Neighbourhoods Team. Programmes like this offer fantastic opportunities for members of the local community to interact with their local police team."
"There was time to discuss what the community felt were the biggest issues affecting them on a day to day basis. The information that came out of the evening has since enabled me to better deploy my officers according to problems in certain areas. I would also like to thank the attendees of the event who now feel more confident in their local police and are happy to contact us directly should they have anything they wish to discuss. Working closely with the public is vital to our work and helps us to continue to make Newham a safer place."
There will be a follow-up meeting for young people on Friday 18th June, also at Woodgrange Baptist Church. More details from Jacqui John at Transform Newham


The ROC planning group meets in June to decide the way forward
A follow-up meeting, for all ages, is planned for the autumn, probably in Stratford.
ROC C

ONVERSATIONS
WHAT WILL MAKE A DIFFERENCE IN

OUR

COMMUNITY?
Wednesday, 18 May
Woodgrange Baptist Church, 345 Romford Road, Forest Gate, E7 8AA
Meeting Begins 7:30pm
Admission FREE


You are invited to an evening of conversation and inspiration. Come to meet with others from your local community including police and fire services, local council and churches to discuss ways of working together for the good of the community.


ROC Conversations bring key community contributors together to identify projects which already exist and to kick start new ideas.

"ROC has a vital resource to offer our churches: expertise in forming multi-agency partnerships that can deliver real change and safer communities. With Christians working alongside the police and other community groups to address some of our urban problems, ROC projects can be truly transformational!"


Rt Revd Paul Williams, Bishop of Kensington

REDEEMING OUR COMMUNITIES
Lancaster House - Harper Road - Sharston - Manchester - M22 4RG
T: 0161 946 2373
Registered Charity 1139817 - Registered company 7327258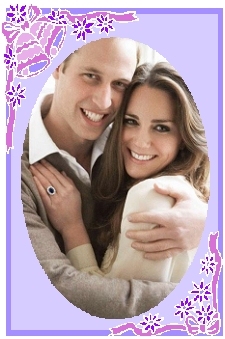 You are invited to come and watch, on our Big Screen, the

Royal Wedding of William & Kate
at Highway Church on the morning of

Friday 29th April 2011

Join us for Refreshments & Cakes from 10:00 am
We will be watching the Service at 11:00 am

Please invite your family/friends and neighbours

Highway Church
88a Romford Road
Stratford
London E15 4EH
020 8534 4019
highway.church@virgin.net

We Are Pleased To Announce
The Licensing of
The Revd. Julia Murphy
as
Team Vicar of St. Matthew's Church
and
Coordinating Chaplain of the Westfield Stratford City Shopping Centre
by
The Bishop of Chelmsford
on
Sunday 20th March at 6pm
at
St. Matthew's Church, Dyson Road, E15 4JX
Sports Quiz Night
Presented by Newham Community Sports Team
Wednesday 2nd March 7pm-10:30pm
£5 Entry Fee
Highway Church, 88a Romford Road, Stratford, London, E15 4EH
The evening includes a talk by top local footballer & West Ham Physic
Seyi Oni
on how to mix faith with a competitive sport.
Stratford Churches' Prayer Walk to the Olympic site
Saturday 5th March
Meet at
St. John's, Broadway, Stratford E15 1NG
at
10am
to walk there,
or join at Pudding Mill Lane DLR Station at 10:40am
We will pray near the view tube on the Greenway
Through Faith Missions Training Event 2011
Roger Murphy from Through Faith Missions will be leading a full TFM training event at St. John's Church on Friday evening
4th February
and all day on Saturday
5th February
. This is a wonderful opportunity for members of Stratford Churches to receive excellent training in evangelism. The programme is below. People will need to attend both sessions. The last part of the final session is an optional short interview with TFM, which will give people the chance to register as a TFM Team Member and go on any future TFM Walk Missions.
For further information contact Rev David Richards 020 8503 1913
Friday 4th February
7:00 pm
Registration at St. John's
7:30 pm
Welcome. What is a Walk Mission?
7:45 pm
Pub Evangelism
8:30 pm
Pub work practical around Stratford
9:45 pm
Back from the pubs and debrief
Saturday 5th February
8:45 am
Gather together
9:00 am
Worship and Holiness talk
10:15 am
Telling Your Story
10:55 am
Presenting the Gospel Message
11:35 am
Helping Enquirers and Follow Up
Lunch will be provided
1:00 pm
Door to door briefing
1:45 pm
Door to door survey work
2:45 pm
Tea break and debrief
3:15 pm
Open Air Campaigners
3:45 pm
Schools work
4:30 pm
Walk Practicalities, Summary, Rest of weekend plans
5:00 pm
Optional Personal Interviews